Everything rises and falls on design. Good design and planning are paramount when considering budget, putting the work up front on the design phase allows us to estimate the pool project accurately and allows us to capture your total vision.
All our pool patio and outdoor spaces are designed by a licensed landscape architect, who considers more than putting a watering hole or cutting and pasting a cookie-cutter template in your yard. We always pay careful attention to the direction of the sun, privacy issues, and creating spaces for you and your family to relax and entertain, designing ways to travel around your pool as well as, and as far as we are concerned the most important, adding value to your most valuable asset: your home. While considering, form and function, shape, size, and color selections that create an extension of your home. This allows us to create a product that you are proud of and feel excited about sharing with others. Designing outdoor spaces that add comfort for you and your family to spend more time together.
Please contact us to take a look at the rest of our custom designs.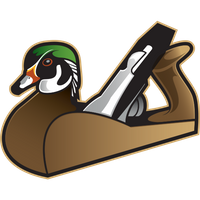 Jimmy R. and Yvonne R. Arreaga 30662 FM 3009 in Durst Ranch
Duane made himself easily accessible by phone and in person. On occasion we met at my office or at the construction site to share creative ideas or simply to enjoy the excitement of the building process. Duane dedication shows in his vocation. He took the plans of our dream and made it more beautiful than we could have ever imagined. More importantly, we stayed in budget. Duane added his "special signature touch" that definitely makes us proud owners.
Contact Us Today for a Free Estimate