Many pool builders are struggling to get financing right now. But we have a team of lenders with money available right now for pool loans. If another builder or loan company has told you they can't help you, please give us a call. We've helped hundreds of people that other builders told "no."
If you're interested in any of our financing programs, please give us a call at 210-362-0440.
HFS Financial
No Impact on Credit to Apply
100% Personal Loans
Every $10k as low as $89/month
Fixed Rates as Low as 5.49%
Terms up to 20 Years
Fund ANY Project within 48 hours
Loans up to $250,000
Lyon Financial
Simple Interest Pool Loans
Low rates.
Loans up to $150,000.
Multiple programs with terms up to 20 years.
No consulting fees.
No prepayment penalties.
Programs available for those with credit scores of 640 and above.
No equity or appraisals.
Electronic documents for fast approvals.
Partner with customer and contractor until pool is complete.
Specializing in swimming pool financing since 1979.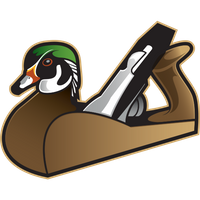 Jimmy R. and Yvonne R. Arreaga 30662 FM 3009 in Durst Ranch
Duane made himself easily accessible by phone and in person. On occasion we met at my office or at the construction site to share creative ideas or simply to enjoy the excitement of the building process. Duane dedication shows in his vocation. He took the plans of our dream and made it more beautiful than we could have ever imagined. More importantly, we stayed in budget. Duane added his "special signature touch" that definitely makes us proud owners.
Contact Us Today for a Free Estimate